Today it was nice and stormy which made for a great shooting day. Wind kicked up now and then but nothing bad. My nephew is going on his first muzzle loader hunt and finally gets to use his CVA Wolf I got him many years ago.
I just threw a load together that I had on hand.
90gr Blackhorn209
260gr PT Gold
Havester smooth black sabot
CCI 209m primers
We did 50 yards first and then when the sun went down and the nice cool weather moved in, we went to 100 yards.
I made a sand bag out of a sock but as you can see in the picture, it was to short to do any good. I'll made another one tomorrow with less sand so you can shape it to where it needs to be. He did the 100 yard shooting unsupported on the rear of the rifle.
I am proud!
The rest of the shots were with my dads 30-06 because he drew an elk tag as well. Height is perfect but needs about 6 to 8 clicks to the right. His first 3 shots we well under 3/4" with 1st and 3rd in an egged out hole!
50yrd target.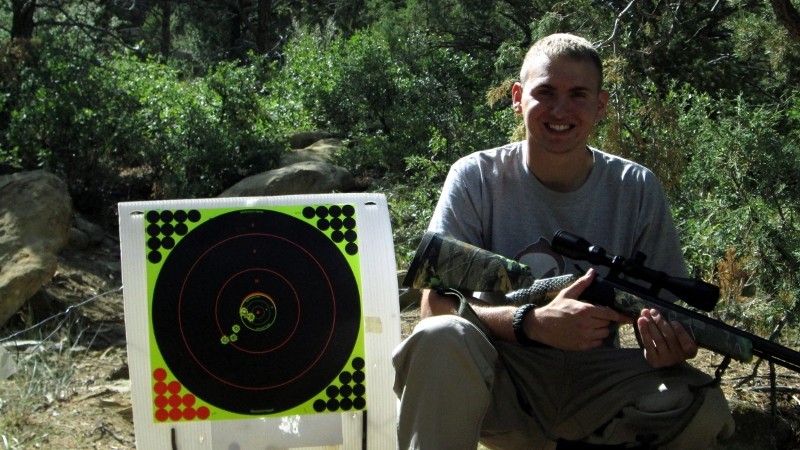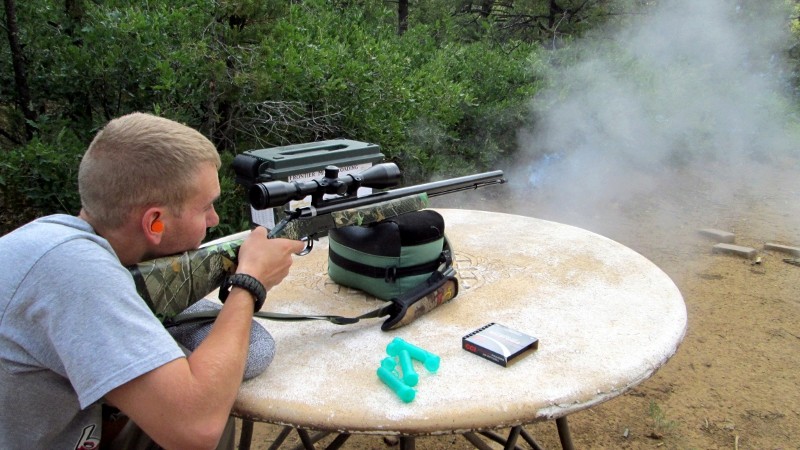 100yrd target