Was out at the Whittington Center with a friend and brought the Mosin along. Started at 100 yards then moved out to 200 yards to get it dialed in. It has to be 3" high at 100 to be dead on at 200 yards with the russian ammo. About right for the caliber.
This was 5 shots of the kneel and a rolled up sweat shirt. I never bring a damn rest and end up always saying.. Man! why didn't we bring a rest!
I have a better group on my friends phone, but it was only a 3 shot group.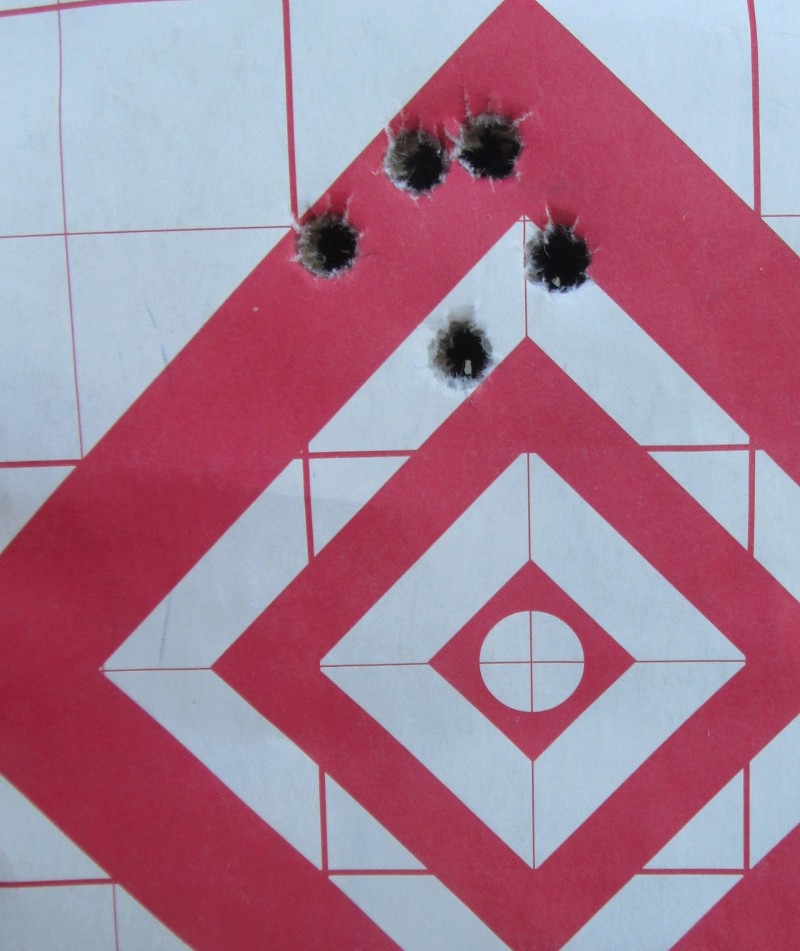 After that, we went out to 300 yards and were shooting the rams off the target stands. I tried about 6 shots at 550 and think I am very close to being on using my 4th dot in the scope. The wind was pretty good at around 15mph, west to east and at that yardage, its a game of hit or miss. Next time I will bring my rest and have better control over her. Even at 200 yards, I was getting 1 1/2" groups just kneeling down and using a rolled up sweatshirt for a rest on top of the table. Certainly not a good rest but doable.