The images below are of the last few trips to the range to work up my deer hunting load.  
Powder: Blackhorn 209 powder (I weigh all my charges)
Bullet: Hornady 250 grain Monoflex
Sabot 1: Hornady Red (MMP)
Sabot 2: Harvester Smooth Black
Muzzleloader: CVA Accura V2
Scope: Leupold VX1 (zeroed at 56 gw/80gv)
Distance: 50 yards
First charge - Hornady sabot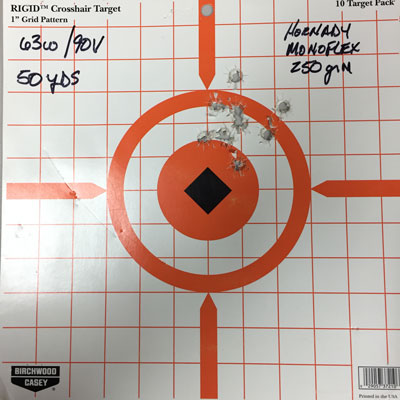 Second charge - Hornady sabot
It seems the sweet spot is around 70 grains by weight, 100 grains by volume.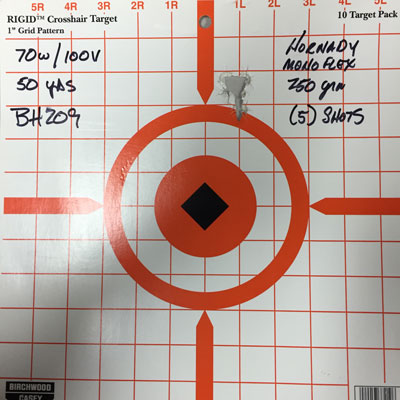 Third charge - Hornady sabot
Fourth charge - Hornady sabot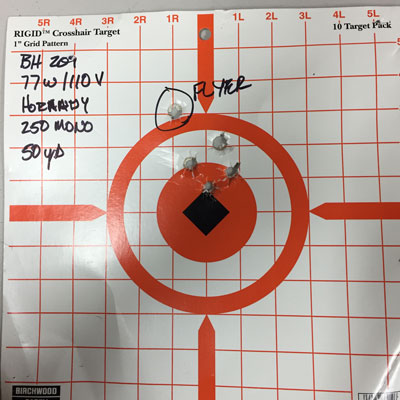 Fifth charge - Harvester sabot 
This load is 97.5 grains by volume.
I wanted to see what charge increments at 1.75 grains would do.
I've been told that anything less than 5 grains would be insignificant.
I definitely disagree.  I think I am going to use this load for this upcoming season.
Now I need to zero the scope for this load.
Next I will test at 100 yards, then at  200 yards and estimate the drop for 150 yards.
I will then set zero at 100 for 150.  As a final check I will then shoot at 50 yards.
I am hoping this will give me a good solid map of the bullet trajectory.  
I still would like to break out the chrony to really be sure.  But between losing sunlight
more everyday, work and life, time is hard to come by.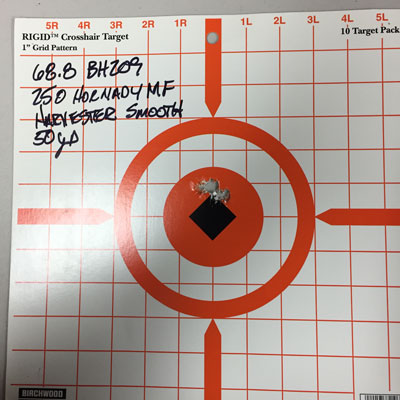 Sixth charge - Harvester sabot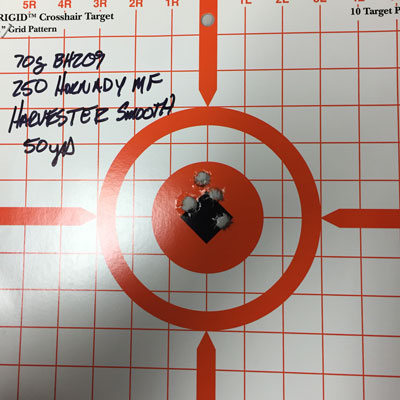 Seventh charge - Harvester sabot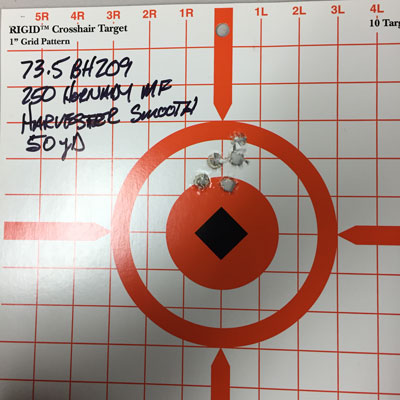 I would clean the breach plug every time I change loads, or after 5 shots.
At the 70gw/100gv load I did notice that the POI from a clean barrel was right on.
Any comments or pointers would be greatly appreciated.
Thanks and happy hunting!