Its been a while since I've shot my Woodsman flinter so I took it out to 50 yards and tried 2 different patches.
70gr Olde Eynsford 2fg
.018 & .020 patches lubed with buckskinners lube
4fg goex pan powder
50 yards
This is the first 3 shots with the .020 patches ( pre cut )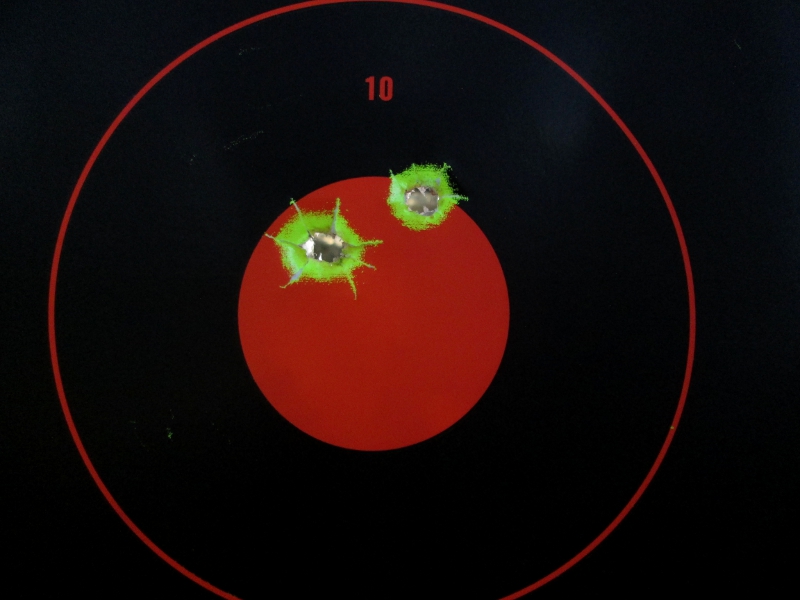 Next up I switched to .018" pillow tick and cut at the muzzle. Still not bad at all!