Did a little testing today with the 28" and 32" Traditions sidelocks. Gorgeous day! Another 60* day 3 days in a row. Windy, but I wasn't shooting for accuracy.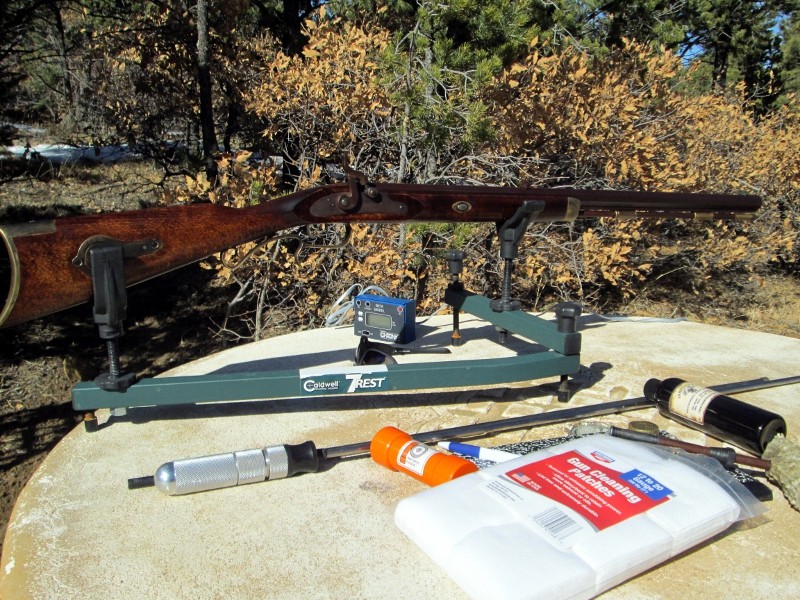 Traditions St.Louis Hawken
.50cal 1:48 twist, 28" barrel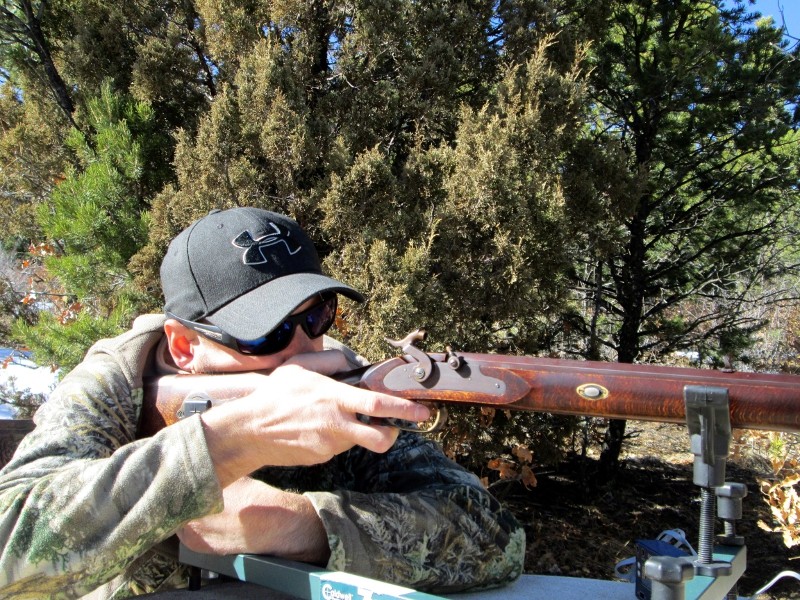 Both rifles shot the same loads of 80gr Pyrodex RS, .490" round ball, .020" patches and seated using the Muzzleloading Precision Packer.
Both rifles were also swabbed between shots to try to keep things clean and consistent.
Chrony set at 20 feet and level in all 3 corners.
28" Barrel FPS -
1,718 Clean Bore
1,769
1,772

------------
Traditions Mountain Rifle32" Barrel FPS -
1,746 Clean Bore
1,768
1,793
I also took one more shot and used the wood ramrod to seat the charge and while it did not hang fire, the powder did not fully light up. Very weak recoil and a low muffled sound when the rifle went off. Im using a factory nipple, so that just might be the issue with Pyrodex RS. This registered 1,545 FPS.
By mistake, the Mountain Rifle grouped amazing! I never paid much attention to the target other than focusing the front sight on the bulls eye at 6 o'clock and so my barrel and the rest of the sight covers were the balls actually impact. After the last shot I turned around and noticed a bright green spot and went, holy......!  I had no clue she'd shoot this pretty at 100 yards. Slightly and I mean ever slightly, under 2" group at 100 yards.
Both rifles performed great and shot great.  I personally like the St.Louis Hawken better with the shorter barrel. It just seems a lot lighter and easier to handle.
Overall, I did not see a huge performance gain with a barrel that is 4" longer. I shoot the most accurate loads, not the most powerful loads, because accuracy and being able to place those shots matters most to me than going out there and throwing huge powder charges down range that don't group worth a spit.