Beautiful day and I figured I better do a little shooting.
I don't really use Pyrodex much anymore, but still have plenty of it in stock as its  a good performing power and always has been for me.
I loaded up 80gr Pyrodex RS, .020" patches and .490" round ball and headed over to my 50 yard range.
First shot was dead on the money! Shots 2 and 3 were very close to each other and shot
#4
had a slight hang fire as I am using the factory nipple. On a fouled bore, accuracy looks to be promising, just need to order a new knight redhot nipple to fix those hang fires and we'll see in good shape.
Just 4 shots, I later took the dog for a walk and didn't want to walk around on an empty barrel.
Patch from today,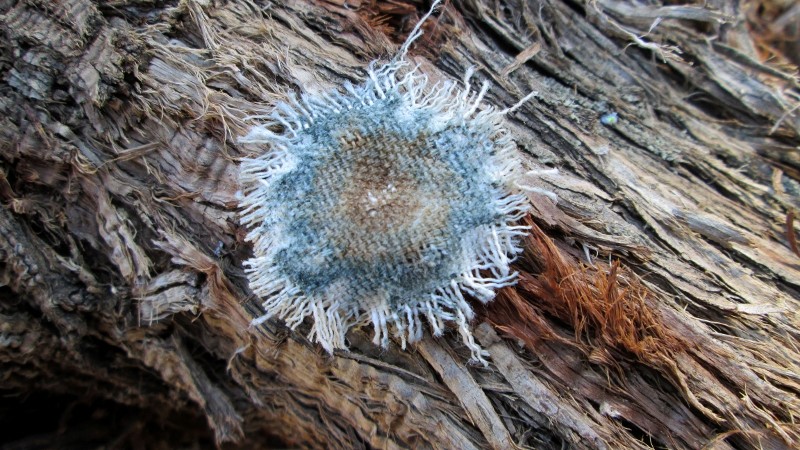 Older patch that melted into the snow and was cleaned in the process. Just a good look at the weave of the patch and how it holds up.