Well I finally had a few hrs to shoot and work up a turkey load for my CVA Trapper. It has a modified choke on it and a concentrated on working up a load for approximately 20-25 yards.  I started off with 70 grains of 2f Goex...spit lubed overpowder card...2 lubed felt wads...1 1/2 oz Nickel plated
#5
shot...overshot card.  Here's the result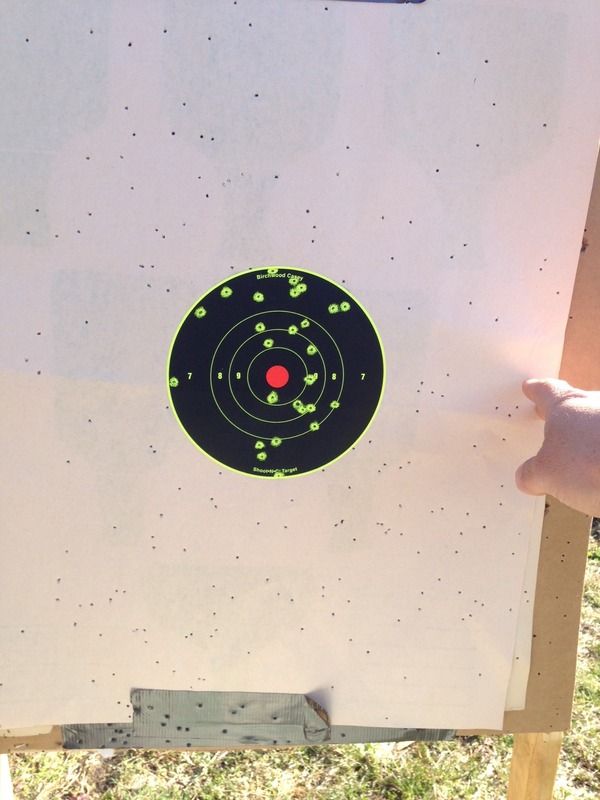 I was kinda disappointed with the load and took a few more shots while varying wads etc. I noticed pretty quickly that the center of my pattern was low and a bit to the left.  I adjusted my sight picture a bit.  I'm not used to shooting a shotgun without a vent rib, so while aiming, I kinda have to just look down over the barrel and line the bead up with the bulls eye. This helped center my pattern.  Shooting a bit to the left still, due to me flinching....did I mention this thing kicks like a mule?!  Here's another pic of my pattern a few shots later....still kinda iffy at 20 yards, but at least it's centered on the target.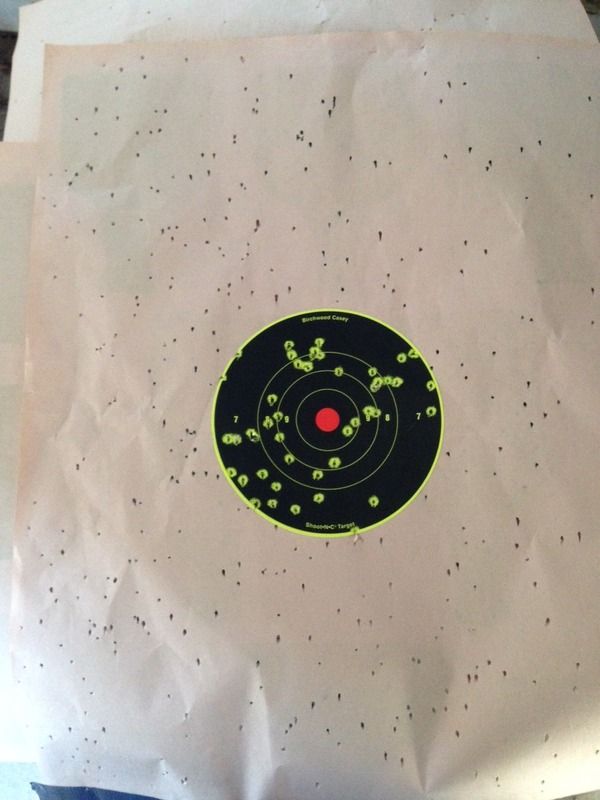 After a few more shots, I decided to change the load to the following: 80 grains of 2f Goex...spit lubed overpowder card...1 lubed felt wad...2 oz Nickel plated
#6
shot...overshot card......WINNER WINNER TURKEY DINNER!!! Here's the winning combo so far.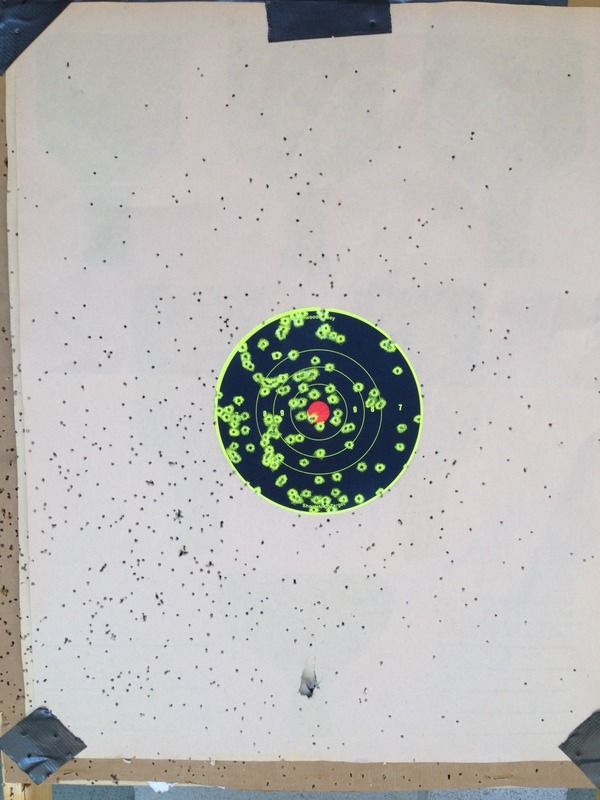 I'm pretty happy with the gun/load so far. With the modified choke, I am still able to load normally without having to remove the choke, which is nice. Shot penetration into the wooden frame of my target stand was pretty good for
#6
shot.  I am used to copper plated
#4
's shot through a 3 1/2 magnum with a tight turkey choke. I'm feeling pretty confident with the load combination. The Black Shoot-n-see targets are the small 6 inch types.