BE AWARE
Really reconsider shipping items south of our border these days. The reason I'm bringing this up is I'm told by the United States Postal Service that its "a crap shoot" (not their wordings but means the same). Once your items leave our territory (US and belongings), USPS has nothing they can do to help you if lost or damaged.
I sent some lead casting equipment to a mineral mine in Columbia, they couldn't buy a "lead hardness tester" at a reasonable price there. The package arrived (had been opened which was normal) there were several items missing - lead hardness tester was one of those items. This is a $150 item that they paid for now wanting their funds back. I don't blame them I would do the same. After 5 months (this past week the lead hardness tester shows up at their office, the other items haven't appeared yet. The mine operations manager told me that this happens once in a while, seems if their government can use an unusal item they just keep it (we figure they didn't know what the lead hardness tester was and returned it to buyer).
I talked to several groups that send supplies to these poor countries, if sending shoes for example - send one at a time several weeks apart (no one wants just one shoe).
Be Careful In Where and What You Ship.  
_________________
.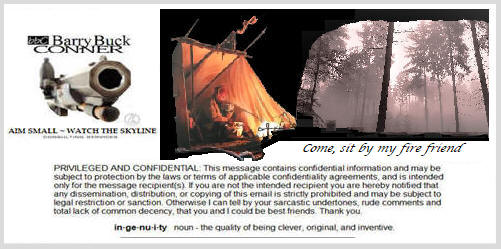 .