Please Use Care With Your Comments
Make an effort to stay within the Subject Title (Tile of the subject line). We have folks that are here to learn, have questions and problems with their muzzleloaders or the charges they are using. They came here looking for an answer, help to possibly cure their issues. That was the original intent that started this forum. Bottom line please put some effort into trying to help and not hinder those asking for your help.
We all like to have fun with each other and I'm one of the biggest offenders with getting off Subject Title.  
FrontierGander (Jon) has provided a section for this kind of behavior at the bottom of the Index Page titled OFF TOPIC – FREE FOR ALL. Let's try and remember this and put this section to good use.
Thank you for understanding, see you at OFF TOPIC – FREE FOR ALL   

_________________
.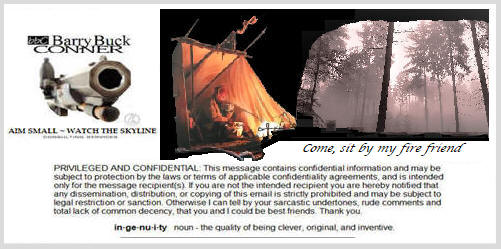 .