SUBJECT: Another Move From Hell.
The movers placed our belongings in those 8 foot X 8 foot X 8 foot plywood containers (two semi's with 60 foot trailers and a total of eleven boxes plus a 28 foot van. 
We finally got everything thing in one place I hope, still looking for some missing items. Then we fight with the insurance companies on some damaged items. It really ticked me off how some valuable items got damaged or broken (most family antiques) and they were told at time of picking these items up to handle with care. Broke a leg off a 100 year old wall unit, top off a wall mirror same age, damaged a 200 year old blanket chest, broke the corner off a 75-80 year old Jefferson writing desk plus usual marks and dings. I told the wife how come they handle a 400 lb. item that goes in my shop with care then beat up the expensive house wares?
Now its put everything back together so we can find stuff and rebuild my shop one more time with "V" board paneling 4 foot high painted in battle ship gray in total 3-1/2 car garage, workbenches, shelving (this time covered to keep cleaner and nosey eyes from doing inventory).
We need to get a few items cleared up (a few weeks) then I'll send Jon the first of three GRRW.CA guns for tuning, glass bedding and using his products on. He will then write an article for "Backwoodsmen" on the GRRW.CA gun and what he found and what he has done to improve the accuracy. Duel purpose article, advertising for GRRW.CA plus advertising for Jon's Services and his products, how sweet is that.
_________________
.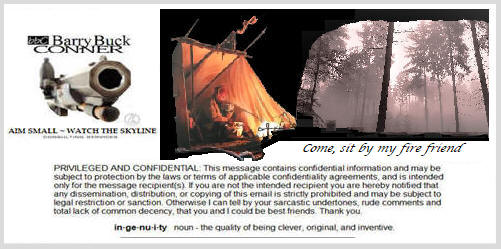 .