I dont know if this is the right forum but it is about a RB 50 cal flintlock pistol.
I teach a womens Firearm Safty, self defence and cc class.  
I''ve been talking to the ladies about my flint locks and how much fun I was having with them.  A couple asked if I could bring the pistol to class for them to play with (cant shoot rifles in our indoor range).
So last night I took my Traditions 50 Cal Trapper.  Got four of the girls to try it.
The first one got spooked with the flash in the pan, plus hair (double set) trigger and put the ball about a foot over the target.
The target was a carboard USPSA 2/3 size target.  Fired at 15 yards.
The next girl aimed at the middle of the white target and fired, getting it pretty near dead center.  That means the next girl had a 1/2 inch aiming point.  I loaded the pistol for her, she took careful aim and damn if her ball didnt touch the first.
Along comes the 4th girl.  Now she has a double 50 cal hole to aim at,  sure enough, her ball touches the other two.
I and my assist. instructor were impressed, that three different girls who never fired a muzzle loading pistol, could shoot that close to the same impact with such a pistol.
Just for kicks I pasted the target, put a black pasty in the middle, and had each of the girls fire one round out of their respective defense handguns.  They didnt come close to matching the shots they made with the little Trapper.
The relativily inexpensive Trad. Trapper is an impressive little shooter.   When the weather warms up, and we get more daylight in the evening, I'm gonna get these same three girls outside and try the same feat with the Trad. Hawkens.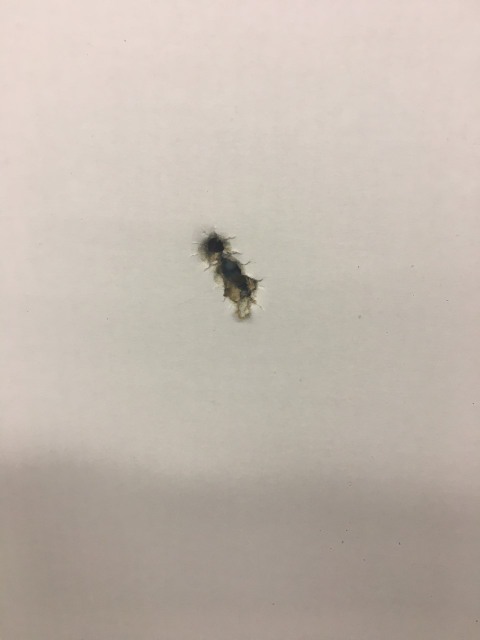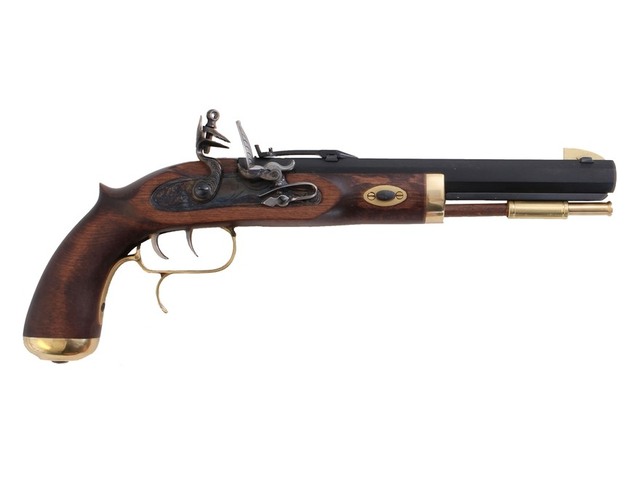 I know I'm rather new to flint locks but I'm gonna bet I'm getting pretty close to the top of the "having a lot of fun" group.