GRRW CA .50cal Hawken Flintlock
50 yards.
10 shots with some Shoot Out! Patch Lube & Bore Enhancer today! 50 yards with 70gr 3fg Goex, .015" Bridgers Best patches & .490 round balls.
Afterward I decided to take 5 more shots with 80gr 2fg Gearhart Owen black powder and this time a .020" Bridgers Best patch soaked in Shoot Out! Patch Lube. Excess lube of course was squeezed out.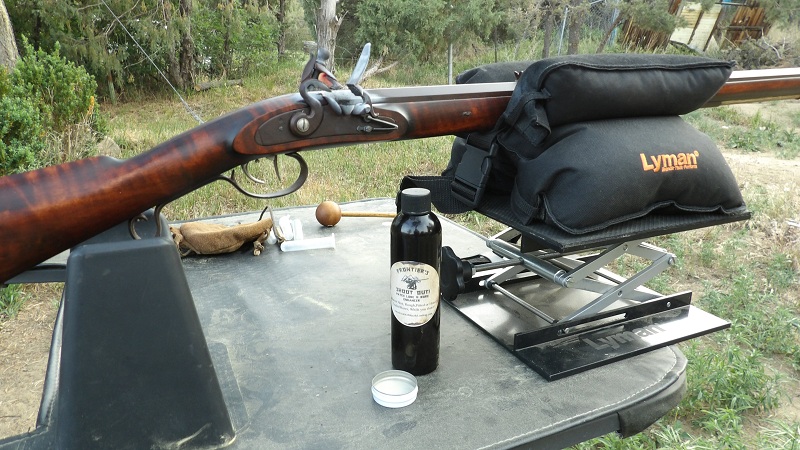 Shes a shooter! I am extremely happy with the rifle and how it functions and shoots.\
The .020" patch is thick, but I am able to push it down the muzzle with thumb pressure. Personally, I think the thicker .020 patch loaded easier into the coned muzzle than did the .015 patch. I think because the thicker patch uses a coarse weave, it allows for the fouling to fill up in that weave, making for easier loading VS a super tight weave patch that feels like silk.

The best part of today.... I actually had some video camera help while I was shooting.