Here is a fun one.
A Royland Southgate Longrifle.
Southgate was a rifle maker from Tennessee , he made rifles from the late 1940's -the late 1970's.
His rifles were made "Lock , Stock and Barrel" by him...as in he made all of the parts.
The only part on my rifle not made by Southgate is the nipple...its a Colt "Short" revolver nipple.
My rifle has a 38 inch barrel , cherry stock and is .38 caliber.
My load is 40 grains of 2F , a .10 patch and a .375 round ball.
This rifle and load has gotten a few rabbits , some grouse and won a match or three...
My rifle is number 86 and was made in 1950.
Andy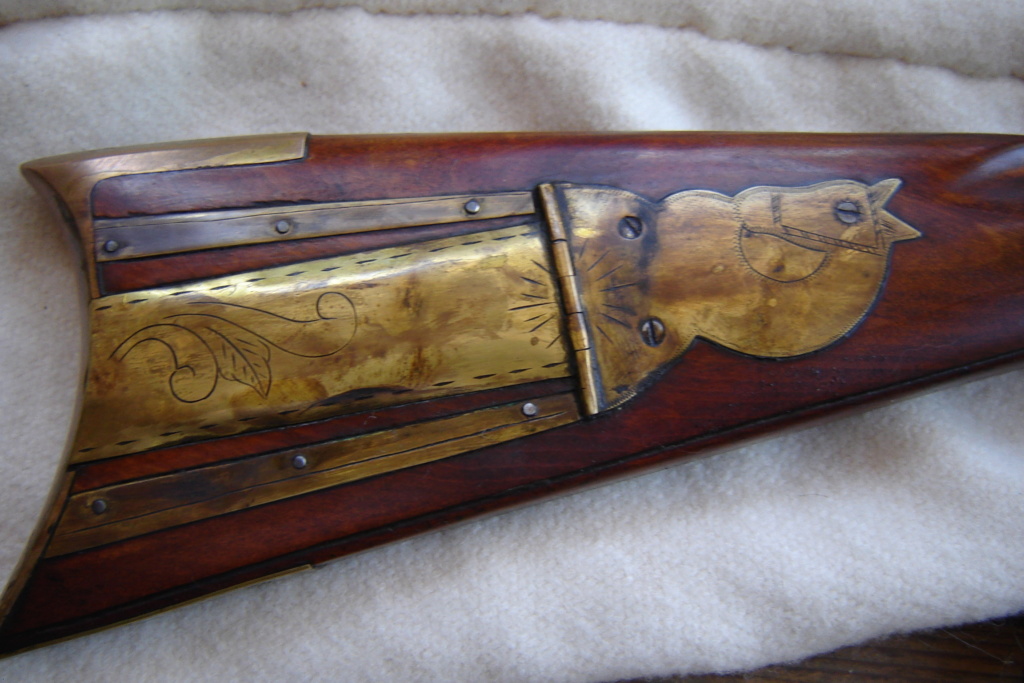 _________________
Why don't you knock it off with them negative waves...