MOVED FROM MODERATORS ONLY SECTION.
Posted by 
Mofish
I have developed a problem in one of my safes that I think is a result of a browning job I did some time back. I browned up a rifle...which I have done quite a few times before... and left it in a safe afterward. Somehow it seems like the safe wants to work like a browning cabinet or something since, and I am getting a rusting problem on other firearms since. It seems like it takes quite a while to effect the blues firearms, and they are all nice and oily to keep it away. I use a lot of RIG grease on the blued ones, and they still develop rust !
I am thinking maybe I need to treat the inside of the safe with something to neutralize the process going on, but have never faced this problem before. The inside of the safe is lined with thin carpet like material and maybe it's holding the browning/rusting problem in it?
I was toying with the idea of spraying down the inside of the safe with a mixture of baking soda and water maybe? I think my only other alternative is ripping out all the fabric from the safe as well. I don't think dessicant will be any solution to my problem and I can't see adding any heat from a golden rod as the garage where I keep the safe is already pretty hot most of the time. 
Any ideas out there to help with this problem?
_________________
.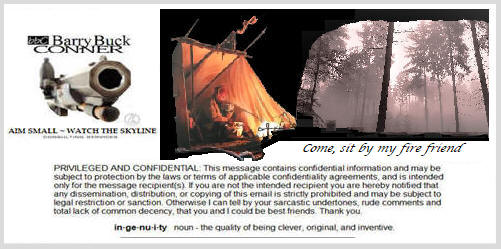 .