@Buck Conner wrote:

KC are you really busy or are you having some health issues, at your age we always wonder "Age 110" ? Take care old friend, Carl asked about you the other day again, he likes to know that his clients are doing well.
I really am busy. I was having some health issues, but these have been handled. Thanks for worrying, but I am better than I have been in a long time. (at 111 - I just had a birthday last month!) 
Part of my 'busy' is because
I actually listen to you guys.
What do I mean? 
"
Do it while you still can
" 
"
KC, you look like you will be a candidate for a chest cracking soon"
(An accurate assessment of my weight from my honest friend Bob)
"
Well, I got to go have surgery on my ________ this month.
" (Uh, all of you?)
"
I can't get out to hunt like I used to do.
"
"
Eat ________ for your health. It will keep things from falling off."
(I will attribute that to strongeagle) 
"
Oh, Lord! My _________ just fell off!
"
You guys (and some friends) helped me realize that a few changes would be good for me. I am not sitting around on the computer all the time. I am moving. Vigorous moving. I feel great.
Summer accomplishments include:
* Cycled over
1,000 miles
*
Cleared for steel
weapons training with Jomsborg Vikings (weekly training for me. Two of my mates there are in the
WWE
) 
*
Swam
... I don't really know how far, but a lot of laps
*
Shot
a small part for a tv series
* Signed up for my first ever
5 mile Hike/Run
* Finished my first
Spartan Sprint
Obstacle Course at Fort Knox
*
Dropped
a few inches in my waist (46 to 40)
*
BP back to normal
for the first time in years
*
No diabetes
(Only one in my entire adult family to have kept that at bay. I think I was on the cusp!)
* Grown a big beard
*
Cholesterol
... Who am I kidding... That is still too high.
I will be 'virtual cycling' with my friends in October for a
26 mile bike race
. It will be real cycling, but they will be in one state and I will be in another. We are using technology to keep track of each other.
Two friends and I have agreed to aim for the next rung of the Spartan Trifecta, the
Spartan Super in 2019
. I am in training. Need to drop another 30 pounds.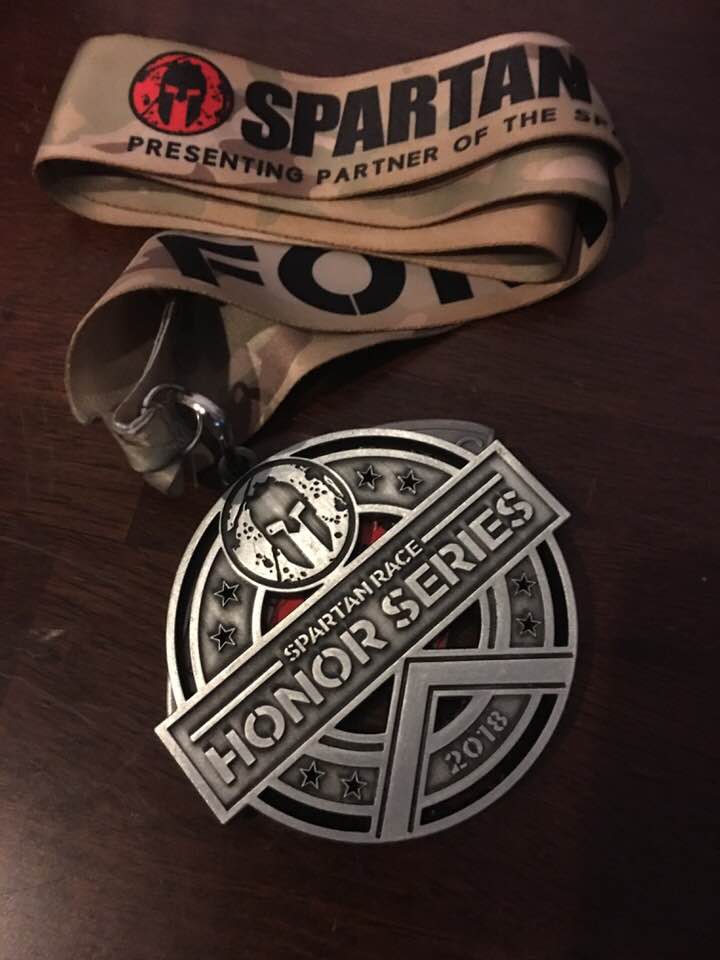 All of this eats time. Since I still have significant professional and family commitments, my time here has decreased. I still pop on. Just been running too much to linger.
Tell Carl I think about him every time I think about Traveler. I have been glad to know he is still building GRRW rifles. I have kept track.