SUBJECT: An interesting experience today.
I was at Walmart this morning behind a couple of guys in their early 20's. They are doing the usual crap with hand signs and talking so fast that I couldn't understand what they were saying, pare for the course. I'm not paying much attention to them until the one in front of me steps out of line shows us a gun in his waistband and tells us to step aside. Everyone does as instructed. The wife is tells me to be cool knowing my hand is on my Sig 938 under my shirt.
These two Mexican kids get cash and drugs, they don't get any further than the entry (its locked and the second set of doors behind them is now locked). Trapped they are kicking the doors and yelling, Walmart security moves everyone away the entry so no-one would get hurt if they started shooting (very smart move). 
It took about 4-6 minutes and the police arrived, Swat Team, regular cops, dogs, everything they had was there.
Needless to say the bad guys gave up like little girls. 
We were held up for several hours with everyone there being questioned. The wife was worried about being having a gun (I have a permit - its legal). When it's our turn to tell what we saw the one officer says "Hey Buck are you armed, is it the little Sig"? My wife about fainted, she didn't know I knew half of the officers there from working in the Gun Library at Cabela's. These guys use to come in on night shift to see the guns and just hang out.
_________________
.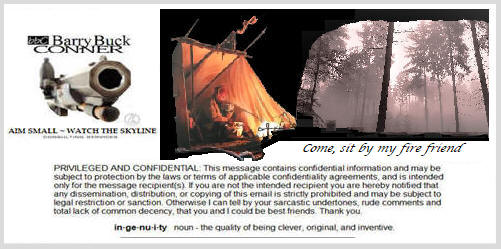 .