I will start off with what I consider my best
#1
tool investment!  
The
Brownells Hard Fit Curl Scrapers
are by far the best investment you should highly consider! These scrapers make opening up inletting super easy and precise. I mostly use the 1/4" Staight ( flat sided ) curl scraper, but also have the 1/4" Round scraper that I use for patch box inletting on todays modern traditional sidelock muzzle loaders.
Keeping the scrapers sharp is always a must. Start with 320 grit sand paper and work your way up to 2000 grit. When I hit 600 grit, I normally use a cutting oil on the sand paper to polish the steel to a razor sharp edge. An Arkansas stone is also kept on hand to touch up the blade now and then while working.
For $130 you can buy the complete ( 5 total ) Hard fit curl scraper kit from Brownells to help ease the stress on work load on your shoulders cause by shoddy equipment.
There are hundreds, possibly thousands of tools you can use  or even make yourself, but these scrapers are high up on my list for quality and price. You can shave wood off inletting and be left with a nice pile of wood dust, they cut so cleanly.
This Traditions Hawken kit gun comes roughly 95% ( or so they say ) pre inlet. The lock inlet was opened up carefully with my 1/4" hard fit curl scraper and dropped right into place in less than 5 minutes, This used to be a slow sand paper job in the past, Not any more!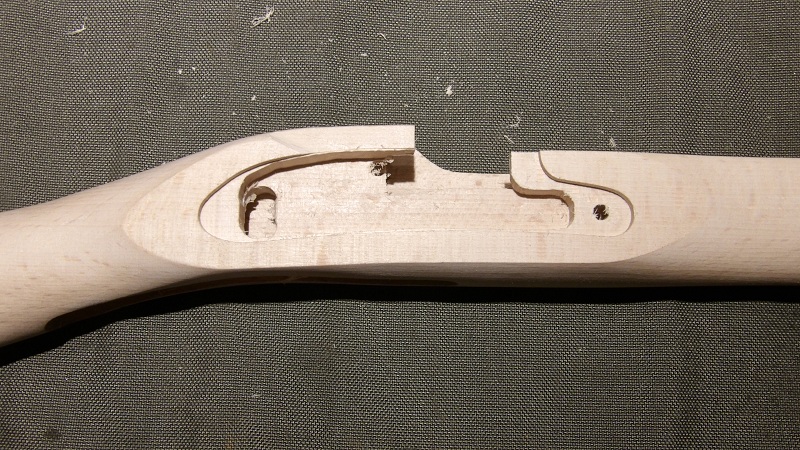 This tool also is wonderful at being able to reach inside and de-burr any wood that is left over from the machining process.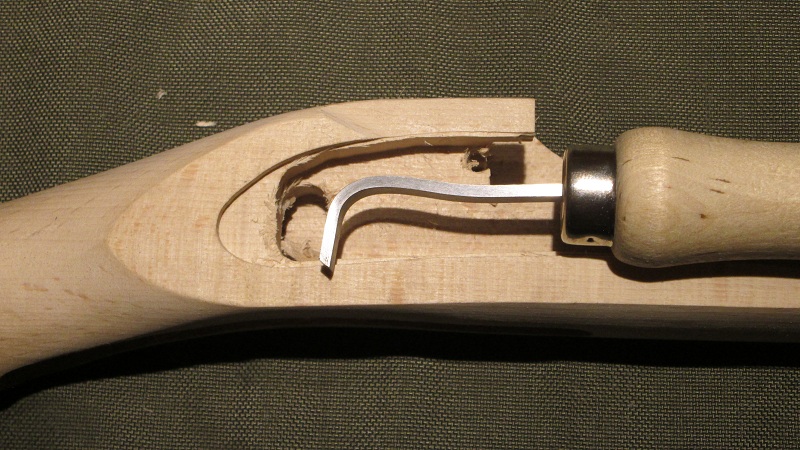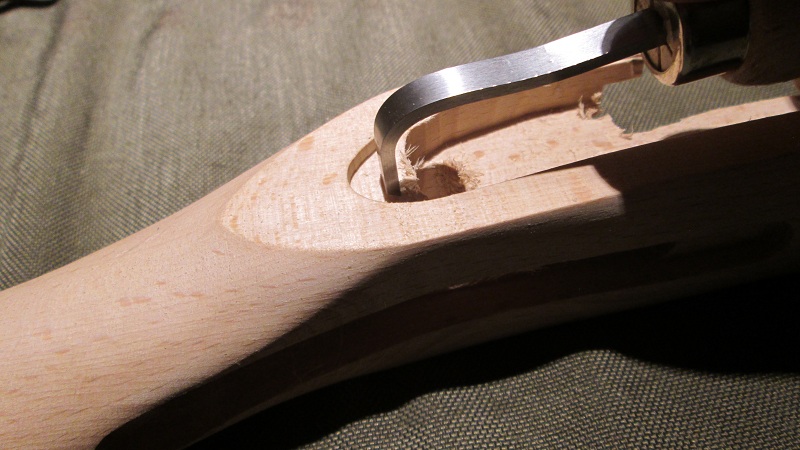 Arrows point to rub marks made by the lock. These area's are either filed to enlarge the inletting or you can use the hard fit curl scraper as I do. Careful with the delicate areas! To much pressure on the tool can cause wood to crack or break off. Let the weight of your hand do the work and the blade will glide, taking what it needs.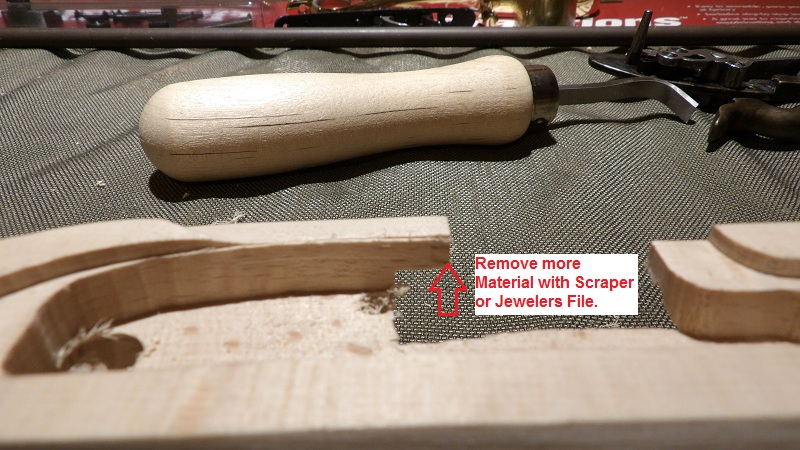 Files: