I need a work out shirt that says "Recovering Fat Guy" 
I have been working hard for about 18 months at 'Moving.' Even with unexpected surgery this year, I feel better than I have in at least a decade.
Move it or lose it is true
. But, you can reclaim and/or maintain some of it if you get up and do. 
BP down. Cholesterol lower. I snore less. I deal with the heat better. I wear smaller clothes. I fit in airline seats more comfortably. I can stay active longer. I feel better. Totally worth it. I went from a 46 to a 38-40 waist.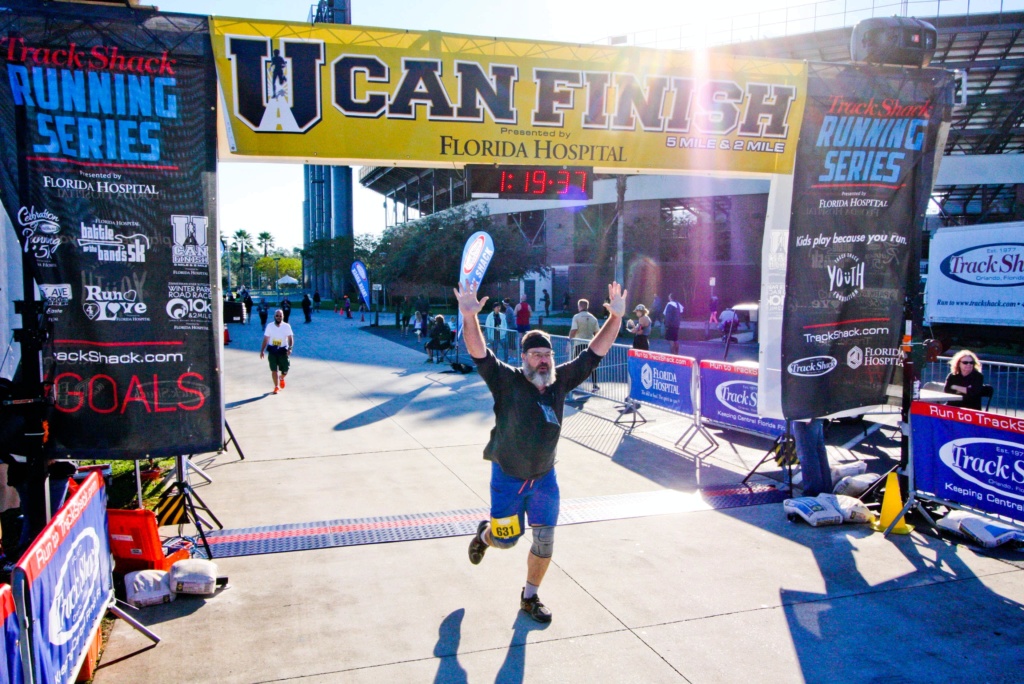 My first ever run/walk marathon. This was 5 miles. This was last Sunday. I'll never be pretty, but while I was slow, I was not last. 

Getting Started: I got winded and dizzy on a flight of stairs before I started. Start slow. Start often. Repeat until you feel like doing more. You can do it. Make it part of your day. Get a buddy system going. This is easier with friends.)
_________________
"
One of the sanest, surest, and most generous joys of life comes from being happy 
over the good fortune of others."
― Robert Heinlein
Florida Muzzleloaders Association 
Central Florida Muzzleloaders 
Green River Rifle Works Collectors Association
NMLRA