A friend that I worked with after retiring at Cabela's Gun Library gets bored and comes over every month or so. 
Since Cabela's became part of Brass Pro most of the old employees we worked with have went to better pastures with the policy changes.
His second wife passed away about two years ago, so Dennis is always looking for something to help with or do for us. He shoots traditional and modern muzzleloaders but has always been into black powder cartridge and modern stuff. An excellent shot, loves one shot kills with his hunting, shoots, shoots, shoots (all the time).
I asked him to sight in a few modern guns as I just didn't have the time, he agreed to this.  Gave him a Rock River with Burris variable, Kimber 1911, and my old and true Winchester Model 70 also with a Burris variable. This was on this past Wed evening.
He shows up this morning with the guns cleaner than when taken, empty brass and some targets, everything has been sighted in.
Check these targets out, not bad for a 70 year old.
" />
_________________
.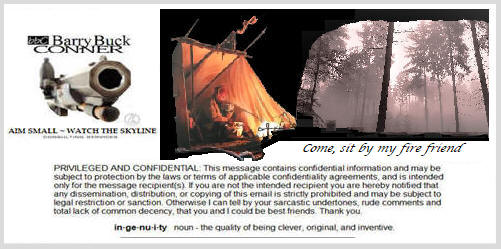 .