I get asked about which eye is my dominate eye when at the range (usually by new shooters or parents trying to instruct their kids).
You know what I am talking about. You get up to the firing line, bring the gun up, close your non-dominant eye and do that mashed face squint with one open eye down the sights at your target.

That was probably how we were taught to shoot, but does it really give any advantage? Some say they are more accurate.
In a stressful situation, our bodies go through changes, blood pressure, heart rate and breathing increases. Hearing diminishes and now have tunnel vision. All this factored into the concept that if we close one eye, we are placing ourselves at a disadvantage. We won't see as well, we will get fixated on the target faster, lose peripheral vision and our bodies will shake causing us to be off the target with our shots.
Finding your dominant eye:  
Shooting with both eyes open can be tricky if you are not sure which is your dominant eye, finding your dominant eye is fairly easy.



Pick a point on the wall about 10-15 feet in front of you.



Raise your hands in front of your face and place one hand over the other with palms facing outward away from you and with your fingers spread creating a triangle or circle with your thumbs and fingers.


Look through the hole created by your hands and slowly pull your hands back towards your face.

When you reach your face, your hands should be covering one eye and you should be seeing through the hole with your other eye. The one not covered is your dominant eye.

When I do the above exercise, I find that my right eye is my dominant eye.
Once you have established your dominant eye, take time to practice and develop the muscle memory to leave both eyes open.
_________________
.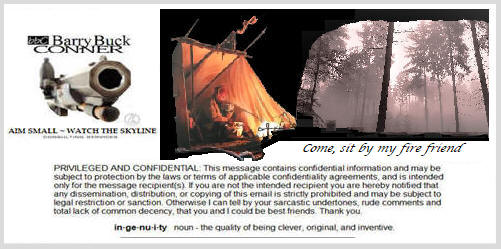 .