My dad overheard me talking about a muzzleloader an ex girl friend bought me back in 2003 when they first came out. He didn't tell me about it, but he found one and worked out a deal and gave it to me today for Christmas

Winchester X-150 .50cal 1:28 twist.
I love the fit and feel of this Winchester. Sweet trigger, a little heavy at 8lbs in the nude, but so worth it when you pick it up!
The rifle is like new and came with bullets, original winchester breech plug grease, 2 209 breech plugs and the original
#11
breech plug. Winchester sling also came with the rifle too! I believe this sling is what turned into CLAW slings.
I've already ordered a new CVA 209 HEX head breech plug and will o ring it to make it 100% ( or close to ) blowby free ignition.
Also ordered Medium Durasight QD rings and am currently looking for a  scope.
As for open sights, I am still searching, but so far it looks like the Williams peep/fiber optic front sight combo will go on it unless I go with the Williams Ghost ring rear sight. Still undecided.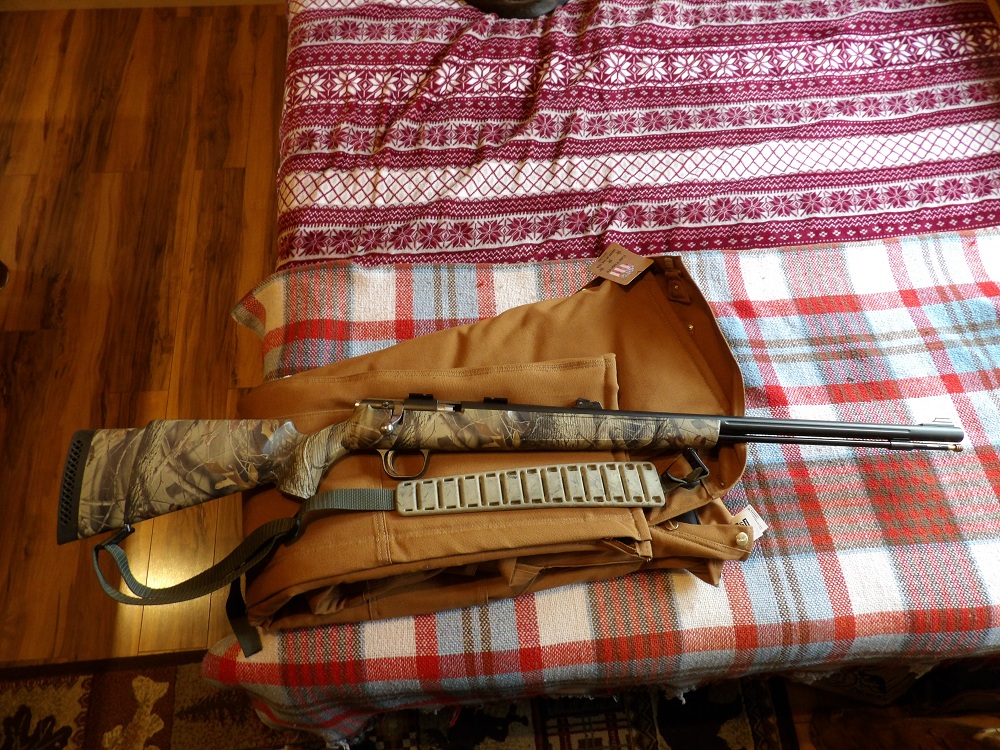 I am also searching for a  3-9x40 scope. Nikon is on the top right now, but also have been looking at bushnell. Just not a real bushnell fan lately.