I did a little trimming in these pictures but theres some stuff thats to bushy, blocking my shooting view, other trees are leaning over from snow fall damage. I'll use a chain saw after the snow melts off. Just to much to use hand trimmers lol.
Gorgeous day today! Look at that sky!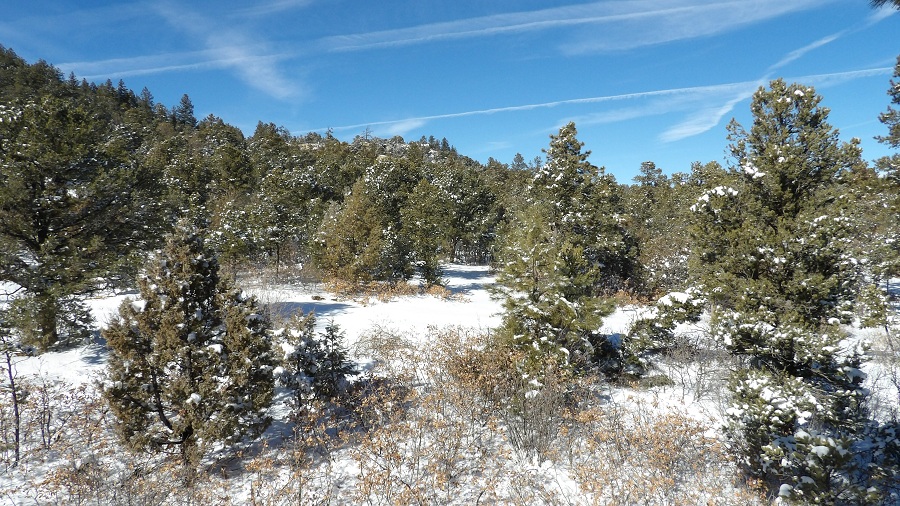 a little to the right, I have some more shooting lanes, also in need of trimming. I dont like trimming to much because i prefer to have the brush
and limbs provide a little cover for any movement I make.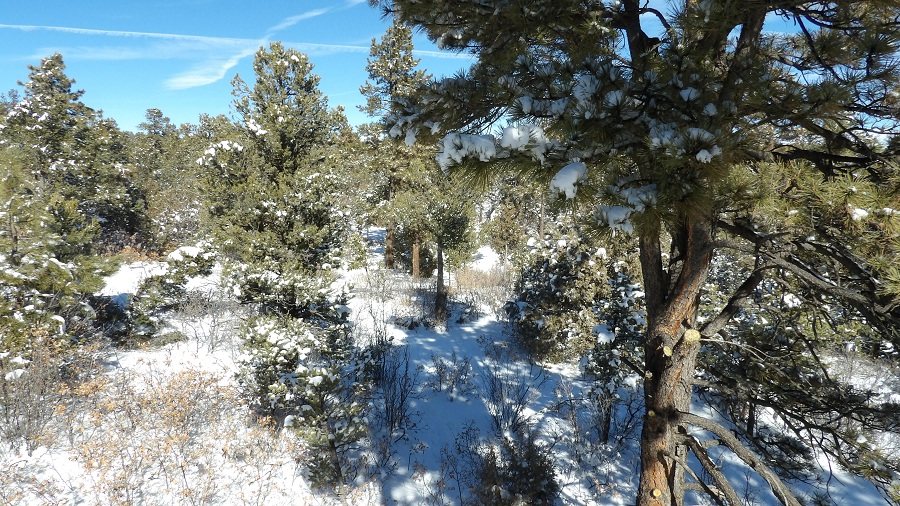 Kill zone is that nice open area left of the bushy tree. My feather decoy is also behind that bushy tree, with the call 20 feet behind it.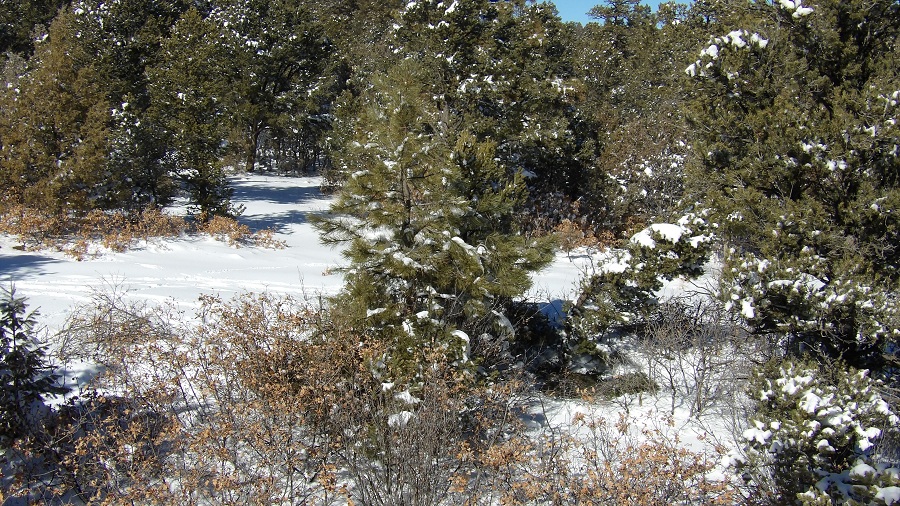 Its fairly warm today, mid 40's, so I think around 2 - 2:30 I will head up into the stand and give it a shot.