Got out to 100 yards today. It was a little breezy at times, but still an overall great day to go shooting.
All shooting was done off the Birchwood Casey Nest Rest shooting rest.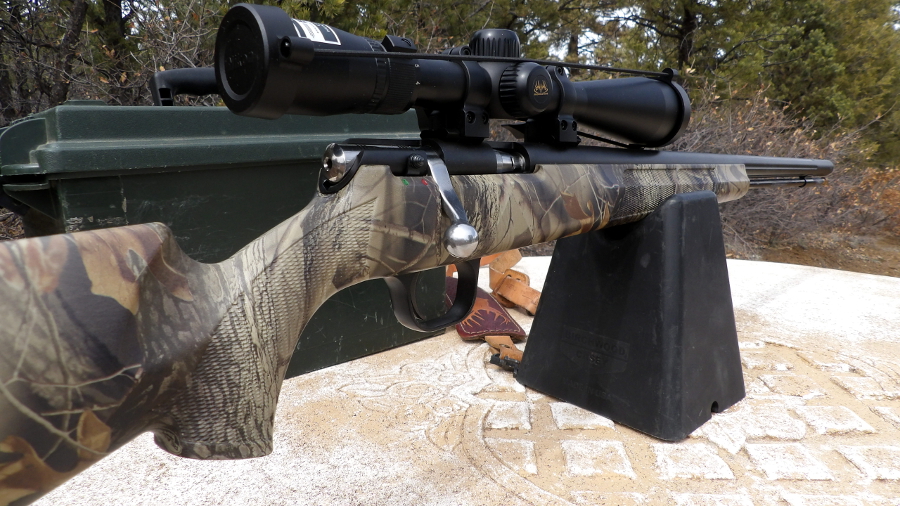 Same load, 100gr Alliant Black MZ, Traditions EZ Load sabots, .300gr Speer Gold Dots, CCI 209M primers.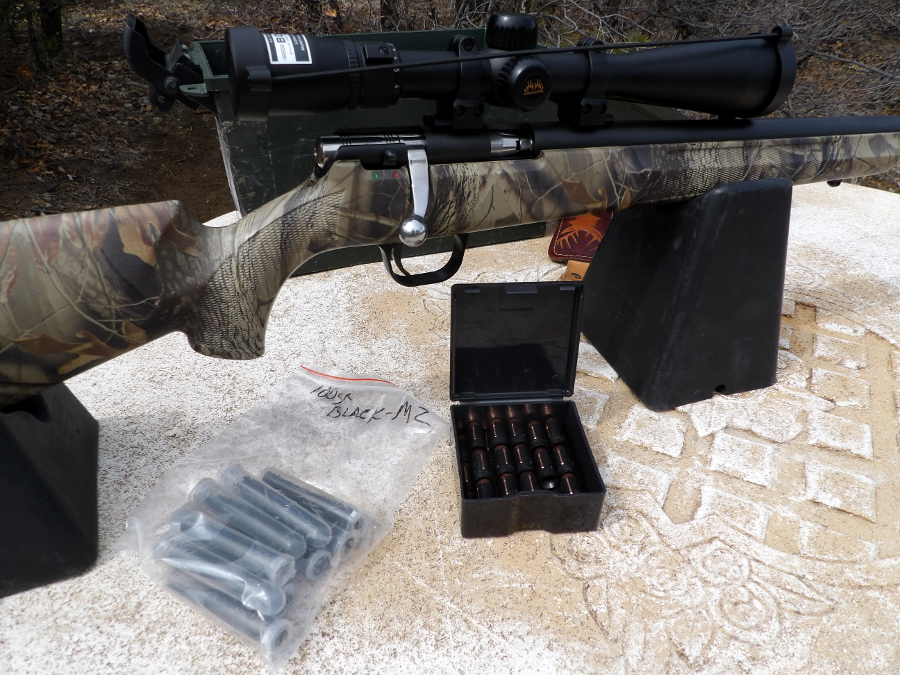 I did swab between each shot with a damp patch. There were 2 occasions however, and these 2 shots will show up easily on the target, where I actually ran 2 wet patches down the bore to really clean it out well. It did not like this at all and threw both shots out of the group. After that, I wet a patch and squeezed the living heck out of it until it was just damp.
Black MZ is very sensitive to bore condition, especially on a completely cleaned bore.
Today I swabbed the bore with a new cleaner/patch lube I am working on, it removed the slight crud ring at the bottom of the bore with ease and I completely cleaned the rifle at the end of the day with the stuff!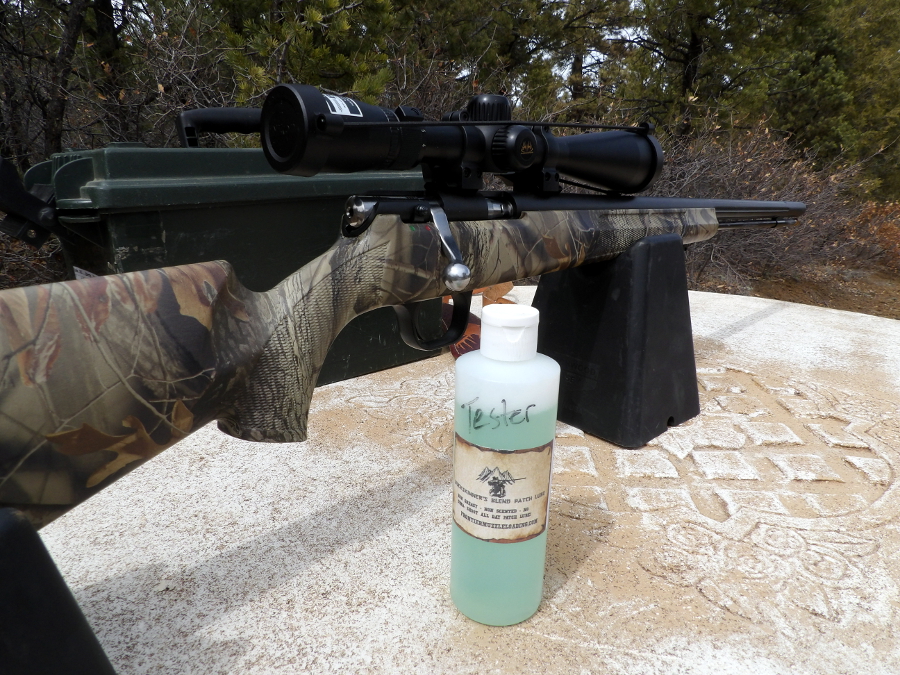 Looking through my Nikon Buckmasters II 4-12x40 scope from 100 yards you can see my first 2 shots.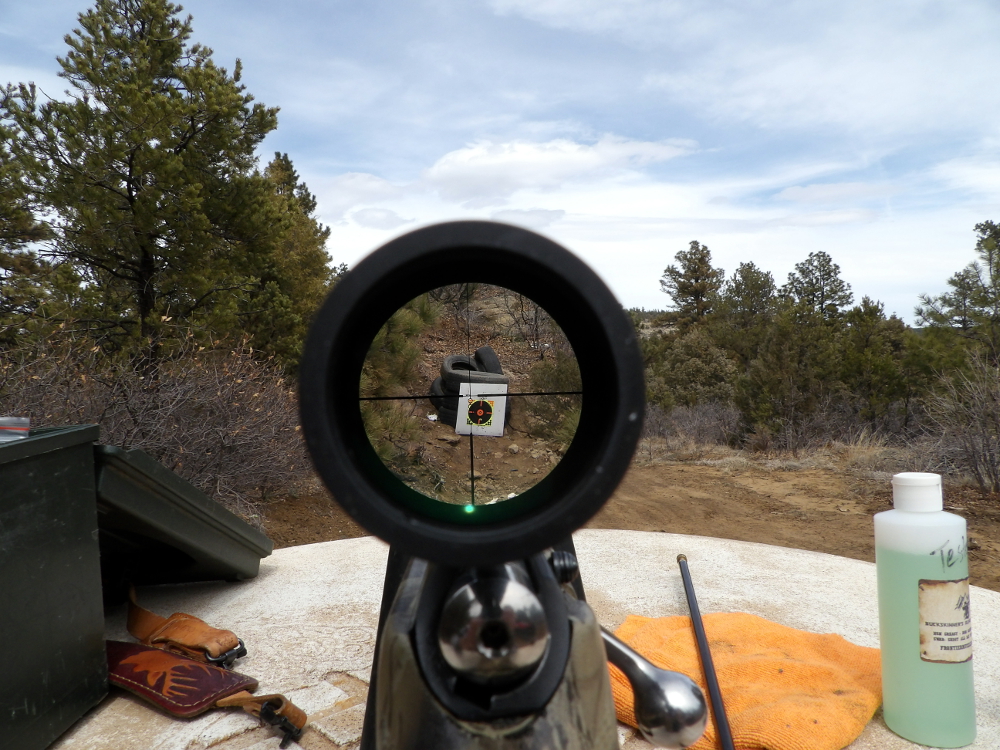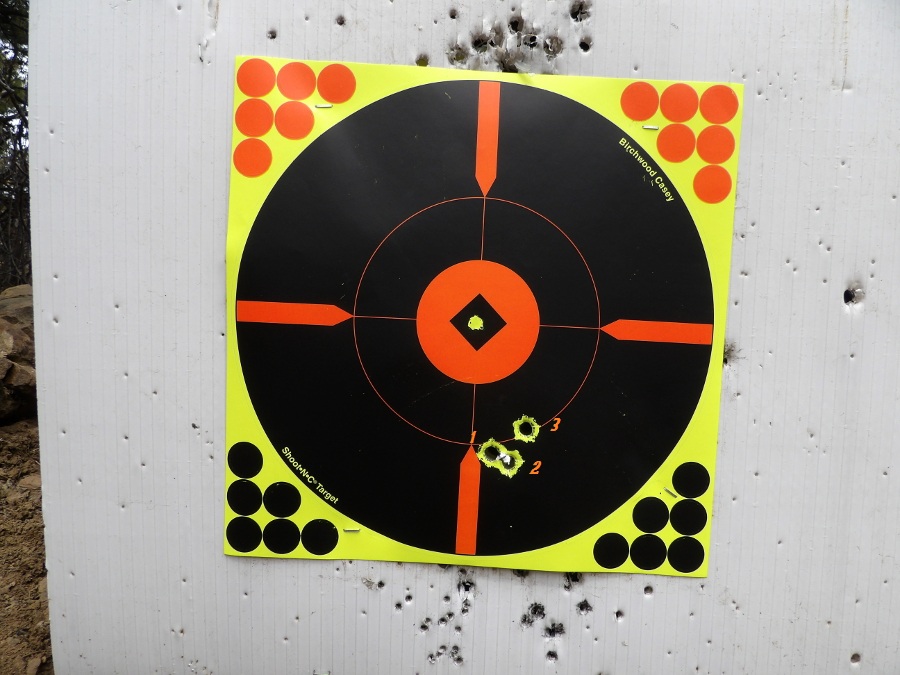 The large hole contains 7 shots, the other 2 shots, one high, one low, were the shots where I fully cleaned the bore of fouling and these are the results.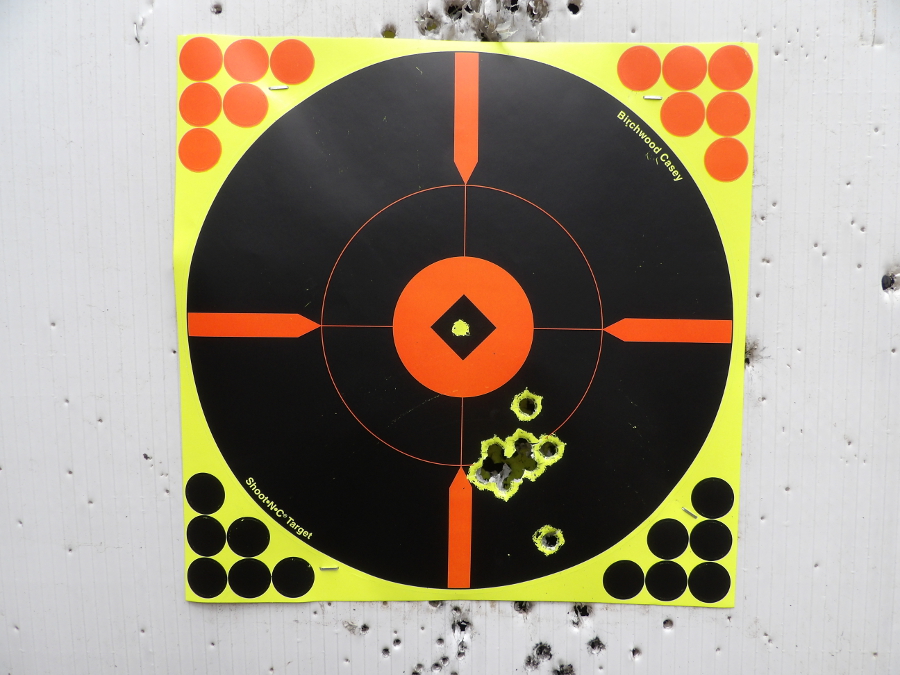 Overall, One hell of a day! Maybe tomorrow I can get out and try the 300gr Hornady XTP Mags. Although I do have some Thors sitting in the closet.....Hmmmmm.