There is no season on elk in Texas, nor on Axis deer. A big oil and gas co. has some 10,100 acre ranch with both species. They are doing a meat hunt next week.  The idea is to shoot dry cows since they are not contributing to the breeding pool any more. 
I am embarrassed to say I bought a percussion Hawken style T/C with GM barrel in .54 cal around November and I had never shot it until today. I also sent off a lock and barrel to be turned into a complete flintlock and it arrived today. Also a .54 caliber. 
The flintlock was said to shoot good (and sighted in) with 80 grains Goex FFFg, .018 pillow ticking cut at muzzle, .530 ball and 1.5 g FFFFg priming charge. I loaded as such as hoped the 15 mile per hour steady wind from left to right would not hurt groups at 75 yards. It did push the groups a bit right but accuracy and trajectory are good to go for the hunt. For this one I did a alcohol pad swab between shots.  I did shoot some 100-yard groups that were very good and horizontally correct but a little further right due to wind.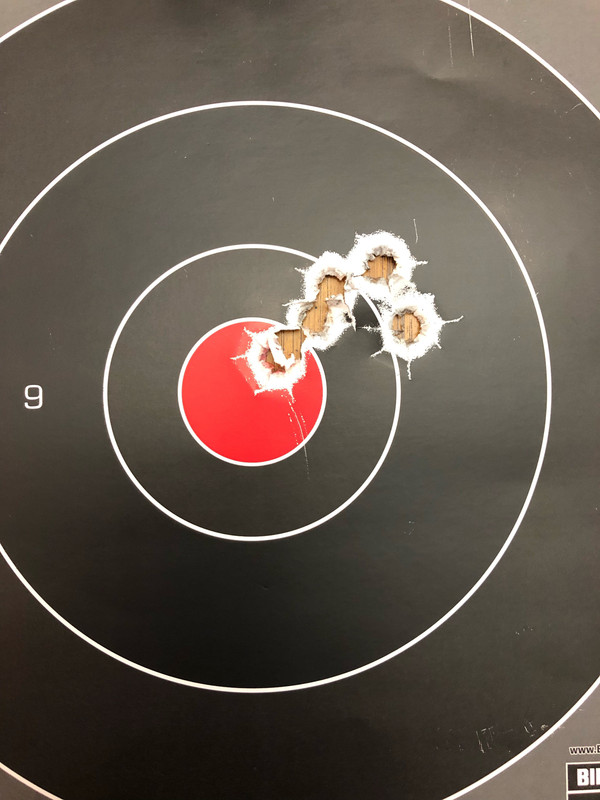 I figured the above load was as good as any place to start since the percussion rifle has the same ROT (1:70). I loaded and used a Remington
#11
percussion cap. First shot on a clean barrel was bulleye. 5 additional shots were showing the L-R wind a little but all touched. I fired one shot at 100-yards and it hit the 3 O'clock spot on the 4.5 inch orange bullseye. I did not swab between any shots.  This rifle is good to go for this hunt also.