Got out today and decided that 100 yards bored me. I took it out to my 150 yard table and got all set up. First shot Thrilled me to death! Shots 2 and 3 with bear grease was an unacceptable 150 yard group. Luckily I always bring a couple tins with an assortment of patches and on the next 3 shots I used TOW Mink Oil lubed patches.
90gr Olde Eynsford 2fg
.020" patch material
.570" home cast round balls
Mink Oil & Bear Grease patch lubes
Bear grease #1 shot on clean bore.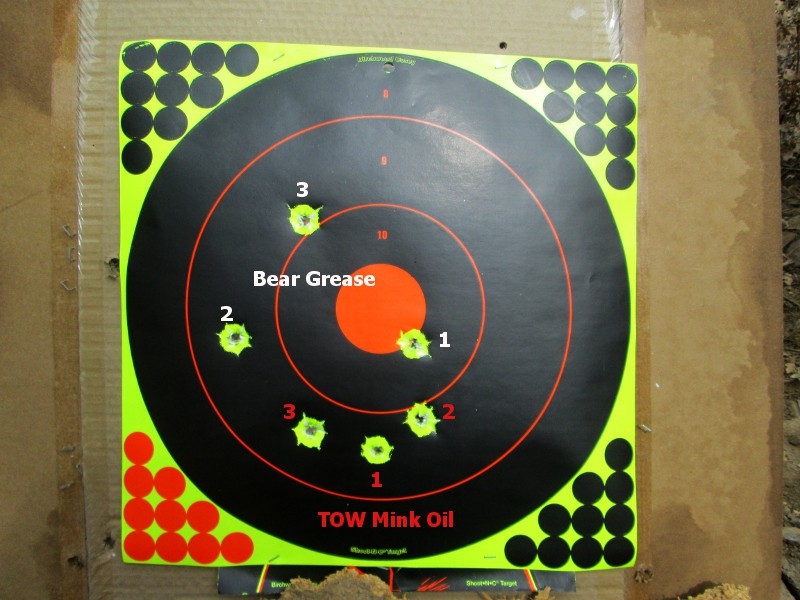 Added one more shot with TOW mink oil!